Blog #2 from our campaign "Secrets to become an Elite Entrepreneur"
Good communication is essential for good leadership, but mastering this skill is not as easy as it sounds. Yes, everyone can speak a language and transmit information through it. But how do we make sure this information is received correctly? How do we make sure any ideas are not lost in our speech? Most importantly, why is being a great communicator important in leadership?
What Is Good Communication?

Good communication is being radically explicit about your vision and the goals you want to achieve. The more explicit you are as a leader, the faster you will be able to achieve your desired goals. This is because the people you lead will know exactly how to execute their tasks in order to achieve a particular objective.

While being explicit seems like an easy task to perform, it might be more complicated than you think. Being explicit is not only about presenting an idea, but it is about delving deeper into its inner workings to figure out a step by step plan on how to make it idea come to life.

In this sense, to be a good communicator, a leader has to talk in a language that everyone understands. I don't mean that leaders should talk to their teams in a language they might understand, like English or in Spanish – although this seems quite obvious, to say the least. Leaders should aim to talk in simple, straightforward sentences, each with a purpose and sense of direction.

Moreover, a good communicator and leader makes themselves accessible to their team at any opportunity. Asking your co-workers questions will help you see the situation from their perspective and understand where they are coming from. This also enables you to know what else needs to be done in order for your team member accomplish his/her goal, too.

Crucially, planning and organising your thoughts as a leader before communicating them to your team is massively important. Although this step sounds obvious, sometimes it might be difficult to keep the conversation with your team productive. If you are not careful enough, you might lose your train of thought or ideas become jumbled. This is why it is so important to establish clear guidelines with your co-workers about how long they will have for their questions and give them strict attention during that time.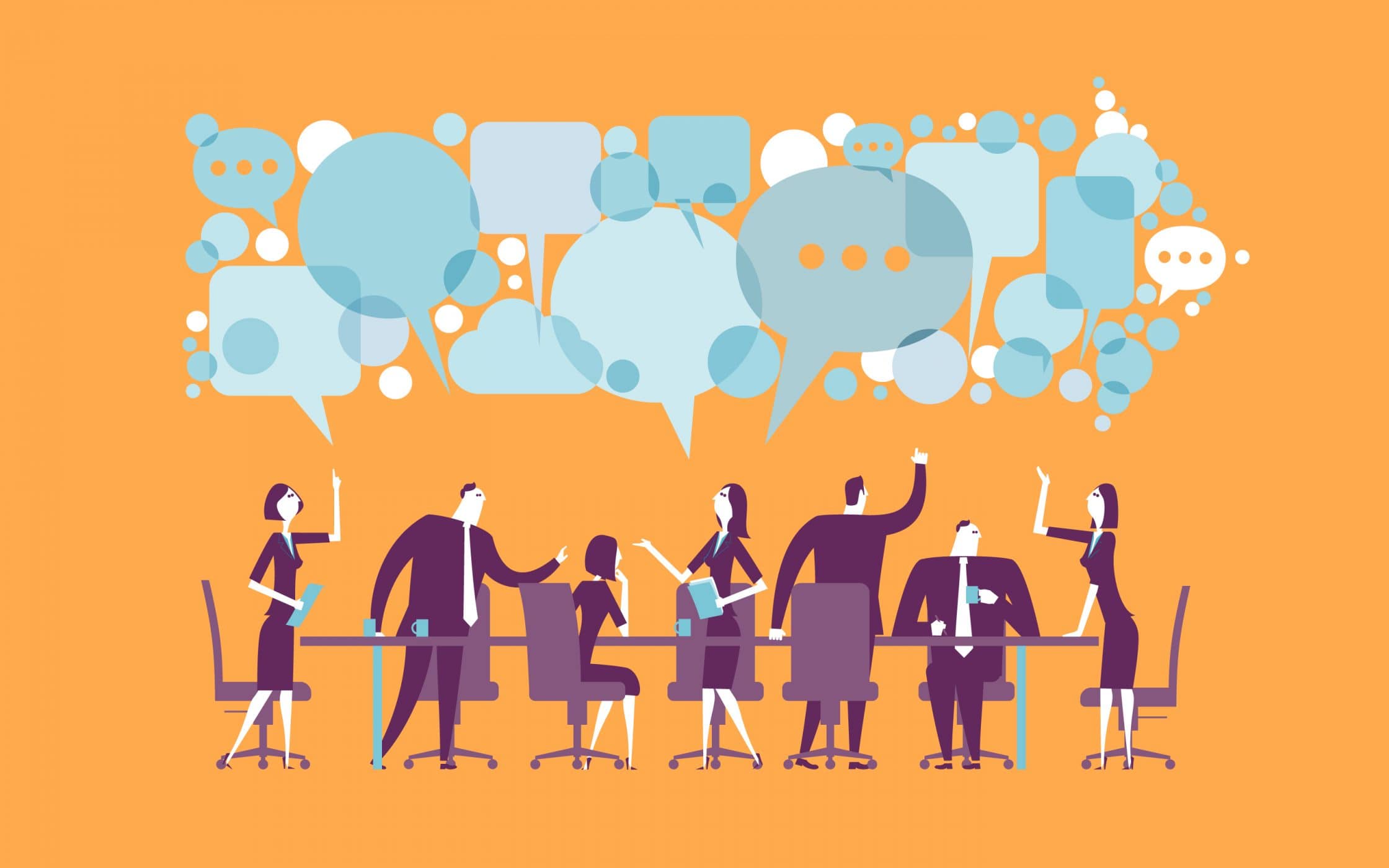 The Importance of Great Communication for Leaders

Now that we have established the main skills and actions that make up good communication strategies, we will discuss the importance of great communication for leaders. While it is inevitable that great communication makes the dream team work, it will also contribute immensely to other aspects of your team and their development.

In short, clear communication is the difference between an effective group and one that is not, especially when its leaders are making big decisions.

Due to this, being a great communicator will ensure that your team members are well informed and know what is expected of them. A poor communicator can easily come across to others in their organisation in a way that causes confusion, misunderstandings and sometimes resentment. Being unable to understand someone can lead to bad team performance which is not necessarily occurring due to innate reasons, but due to weak comprehension of what tasks need prioritising and how everyone should complete them. With effective communication, such problems will be prevented.

Furthermore, good communication brews transparency within any organisation which is very important, especially when its leaders are making big decisions that affect thousands of people. Not only is this important to organise teams and tasks, but transparency allows everyone to prioritise honesty and not be afraid to speak up when they are having issues completing a task or when they might have missed something. Thus, unclear communication can become deeply detrimental to the development of an idea or colleague. Once again, it is all about clear understanding of tasks.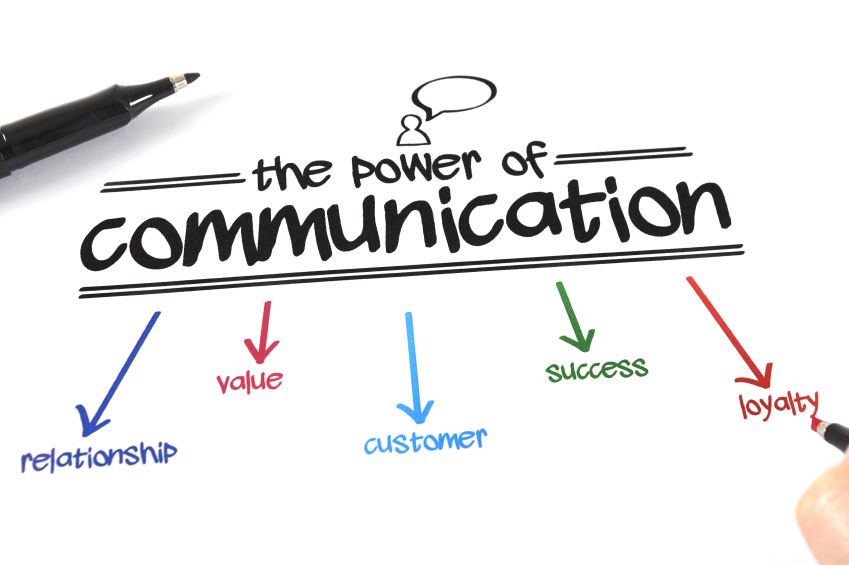 Moral Leadership

I know what you might be thinking... isn't leadership always moral? Aren't leaders supposed to lead their team by example by boasting superior virtues and unselfishness? Well, not always. Most of the time this comes down to leaders' weaknesses in communication, which prevents them from taking their team and organisation to the next level.

Thus, great communication enables leaders to lead with empathy which is at the heart of moral leadership. Leaders who communicate effectively understand how their decisions will affect other people. It makes them question whether they really want to make a difference or simply position themselves as leaders only. This is the true difference between a decent leader and a great leader. Those who lead with purpose know what else needs to be done in order for their team members accomplish his/her goals too, along with the organisation's objectives. A great leader makes their team understand that life is not a zero-sum game and that everyone can help themselves out in the process of working towards the organisation's vision and goals.

Consequently, a great communicator ensures that their team members understand the why behind everything they do and are not just doing things because that's what they have always done. This allows people to have a greater appreciation of the work being done, check for understanding, identify gaps in knowledge and pinpoint errors if necessary.
Be Explicit About Your Vision And Goals

"When you speak of what you want, and even one person hears, it may begin a generative loop." —Joshua Wolf Shenk

In order to be able to lead your team, you have to ensure that they are aware of your vision and goals. Without being clear about what you really want from employees, there will always be a misalignment between their work and yours. This is why it is important for leaders to first understand themselves and their objectives and then communicate this understanding with their co-workers. If you don't know what you want to achieve, how do you expect your co-workers to align their goals with yours?

Moreover, when trying to communicate your vision and goals, you need to make sure that everyone understands the big picture and how every decision and task the team completes will have a wider impact on the success of a project and the organisation itself.

Finally, it remains crucial that leaders understand the importance of avoiding micromanagement. There are certain tasks that only the people who were assigned to them can perfect. It's not always your job or position which determines whether you can or should take control of any specific task; it is first and foremost about your knowledge and experience in the particular field. Instead, great leaders understand when they need to step back and let their team members do what they were hired to do. This way, other people can take control of their own work and start being more accountable for the team's success. As Dan Sullivan wrote: "By sharing responsibility rather than shouldering it, your vision for what you can ultimately achieve expands".


Off you go!

As you can now see, being a great communicator is both an art and a talent. It is not always easy to put your thoughts into words so that others can understand you. You must also adapt your teaching style to each of your team members, while at the same time strengthening team relations by analysing potential issues before they become problems.

As such, there is no doubt that effective communication can make or break you as an organisation. We now understand how powerful it really is and the impact that great leaders have on an organisation because of this skill. We hope that we have clarified the significance of this skill for you, as well as pointing out some ways in which you can employ it.

As a leader, you will always be faced with challenges when trying to communicate your vision and goals. While success can never be guaranteed, if you are able to overcome these obstacles while explicitly talking about your vision and goals, then I can assure you your team will be more eager to work tirelessly to help you achieve them.



Did you enjoy learning more about how to become an elite entrepreneur? Well, we have PLENTY more content to keep your brain juices going - simply click here.
Want to talk to an expert? Book a meeting with us here!